ACTRON v5, #5
by stanley lieber
12 pgs. original text and illustrations. 4.25" x 5.5". photocopied mini-zine.
available at etsy.com
everything's gone green
#4
by stanley lieber
It was a live birth. Bear descended to the world on tired paws. It was his way out. He assumed this new world would be better.
His parents quickly disabused him of that notion. Not that it was strictly their fault. The construct prevented them deviating to any significant extent. It was a setup.
Bear was hungry.
Here, someone fed him. They taught him what they knew. Maybe that was the problem. Bear always felt there was something missing. He couldn't quite put it into words. His memory of the field was fading.
On bear's ninth birthday he awoke from a dream. The locals had been trying to tell him something. He had to give it all back. But he didn't know what it was. They wouldn't say. On and on the dream went. It was frustrating.
As a young man bear learned many of the things his parents never knew. Some of them he had forgotten. Some of them were unknown even to the locals. He felt that he could almost remember the breeze in the grass...
Before he knew it it was time for him to return to the field.
Everything went green.
everything's gone green
#3
by stanley lieber
The green of the field had worn a line around bear's waist, cresting just below his navel where h leaned into the field as he ran. The sensation was not altogether unpleasant but bear didn't allow himself the distraction. The grass flowed smoothly around him, drawing tight in his wake, a soft curtain of green closing on an empty stage.
He'd missed the transition.
Failure in his own field would not go unnoticed. Was there any point in explaining? Bear would continue to make mistakes. Anyway, he knew what he had found even if the locals didn't. He folded his discovery in half and tucked it under his arm. The firmament was still cooling, its pages might still singe. Bear gripped the fabric with intent as he retreated into the woods. Now he would wait, and listen.
Beyond today's failure loomed certain possibilities. Bear could feel it in his fur. Intrinsic to the locals' tolerance of his presence was the assumption of a shared frame of reference, or at least, a unified conception of the ground rules. Bear was now prepared to discard such trappings as delusional. His discovery transcended the treachery of images.
The field beckoned.
Bear was hungry.
From one side to the other, cycling mechanically, alternating endlessly, bear ran, and he knew that he ran.
It was enough.
everything's gone green
#2
by stanley lieber
Bear was concerned there was no way he would hear his chime when it was time to wake up. He lit a candle and at the bottom he placed a favor that would be set off by the flame. It was the best he could do.
Out in the field he could hear the nightly cacophony. They weren't bugs, really, depending on how you understood the word. Anyway, they weren't paying him to listen.
Bear could remember liking this time of year. It was something he held onto, especially on these nights when he wasn't feeling well. Down in his back, like most other nights on most other worlds. Bear wondered if it was normal.
It was cold.
Bear kept the blanket over his face. He went over the story in his head but he could never quite remember the order of things as he wanted to remember them. It was a real challenge to stay awake, when he set his mind to it.
Bear slept.
In his dream he saw the things he had tried to explain, with all of it seeming to make sense to the others who were present, ever listening. It never quite worked out this way when he was awake. Everyone was always so confused. This was not to say bear preferred being asleep. He only wanted to translate aspects of his experience into waking life. A way to communicate what he had seen and felt.
There was no one for bear to tell this to.
What would he think of next?
Abandoning such questions he would get out of bed and walk in the field.
The locals had learned to leave him alone. They knew by now that he was broke. You can't bleed a turnip, his mother would have said. Bear was no turnip, but he thought he understood what she meant.
He heard his chime. Bear wasn't sure which day it was. In practice it probably didn't matter as much as he would have thought. It was time to get up.
He set out across the field and quickly found the spot where he had left off the day before. He continued.
The prospect of reaching the other side of the field, without being interrupted, without being stopped for the toll, for small talk, or for some other form of tribute, was something he felt he still believed in, however remote the possibility might seem to more reasonable minds. Bear allowed his own mind to wander where it might, sometimes venturing to unlikely places. It was how he stayed awake. It was how he stayed sane.
His neighbor wanted to know how long he'd be gone.
Stay out of my room, said bear. He was serious, and he growled to prove it. His neighbor laughed.
Bear would remember to take an inventory of his room when got back from the field.
ACTRON v5, #4
by stanley lieber
12 pgs. original text and illustrations. 4.25" x 5.5". photocopied mini-zine.
available at etsy.com
everything's gone green
#1
by stanley lieber
Evident along the path were the occasional clearings, open spaces relatively lacking in tree cover (and thus, near-field surveillance). The lag could be exploited in various ways. Bear decided to test the limits of exploitation.
Crossing the pasture would draw the attention of locals bent on collecting the finder's fee. Of course he would never tell his parents. He paid and left.
He could still feel the breeze on his neck. He could hear the trees whispering behind his back even as he decided to remain silent about his role in tonight's events. There would be no accounting of his efforts, which he hoped would remain forever obscured.
He walked home and slipped quietly into his room. No messages, which was fine. Half asleep, bear lay down on his bed and covered his face with a blanket.
Stupid bear.
Get out of bed.
It was always the same field he had to cross in order to get back home. Bear would leave and come back. One thing he could count on was the sinking feeling he'd get whenever he was stopped for conversation. Locals.
Bear never chatted for long. He would nod, grunt, and then make his excuses. Some of them would get the message. Others he would have to eat.
He hoarded all the best bits in his den. A collector's collector. He was aware that the extent of his massive collection would vex his contemporaries. Of course, he didn't broadcast his good fortune. It was nearly winter.
He was once again trying to record. The tape machine was being finicky. It was true he had slacked off on maintenance, but the damned thing was hard to work with even on a good day. No more degaussing. He tried one last take and then he put his equipment away. Another time for this.
The field and his den sometimes seemed like the whole world. These two miserable tracts.
Bear's mind wandered.
The binary world of field and den shuddered under the intense weight of bear's concentration. His interests had become global. As he searched the firmament for the borderlands he knew must exist, he encountered diverse locals, new locales. Some he knew and remembered, some vexed him with unfamiliar language and customs.
Bear knew all the citizens of the binary world were capable of more, so much more.
It was simply a matter of uncovering the boundaries, then expanding slowly to move beyond them. Bear felt instinctively that he was ready. The others he wasn't so sure about.
Carefully, he began to sketch a map.
It was coming out at the wrong speed. Bear across the meadow, bear just as he was. He could feel the pressure building behind his gleaming black eyes. He used his words. It was how it worked. But after a while words were no longer enough.
"Tell me," said bear, "What will I think of next?"
Pinpricks in his spine.
Time to go home.
a novel by stanley lieber
184 pgs
5.25" x 8"
ISBN-10: 1724684744
ISBN-13: 978-1724684745

massivefictions.com/hermes
patreon

ACTRON v5, #3
by stanley lieber
12 pgs. original text and illustrations. 4.25" x 5.5". photocopied mini-zine.
available at etsy.com
f
by stanley lieber
8 pgs. original text and illustrations. 5.5" x 8.5". photocopied mini-zine.
available at etsy.com
ACTRON v4, #14
by stanley lieber
8 pgs. original text and illustrations. 5.5" x 8.5". photocopied mini-zine.
available at etsy.com
ACTRON v5, #2
by stanley lieber
12 pgs. original text and illustrations. 4.25" x 5.5". photocopied mini-zine.
signed and numbered in an edition of 23 by the author.
available at etsy.com
a novel by stanley lieber
updated with corrections, december 2017
332 pgs
5.25" x 8"
ISBN-10: 1722186666
ISBN-13: 978-172218666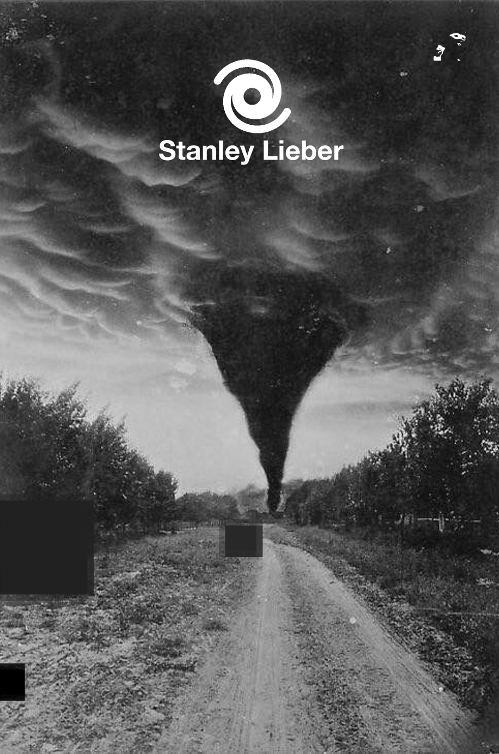 a novel by stanley lieber
184 pgs
5.25" x 8"
ISBN-10: 197842034X
ISBN-13: 978-1978420342
BOOK ONE: MARS2
BASEMENT LIFE
FLAT EYES
FAIRE LA PERRUQUE, WHATEVS
JERK VIZIER
DEFINE COLOR
I DOUBT IT
HEY, WEIRD SHOES
GRID
DEEP CAPTURE
INFINITE SUBBASEMENT
THE INTERFACE TO SECURITY
LATCHKEY PIRATE
ATLAS SHIT
DIVORCEE CANYON
TIGHT IMPRESSIONS
DASH 1
BAJA PIOTR
TODAY WAS CRAP
THE SCARLET WOMAN
YOU HAD TWO SONS, MY GHOST HAS NO HEAD
BOOK TWO: • • •
HELLO, CRUEL WORLD
IT'S A DIFFERENT WORLD
OUR ENEMIES ARE FLAT
TIMES OF ENJOYMENT
FUCK NO, SCHLUMPFE
GOAT LAB
THE GOLDEN ASS
DARK WALLET
SPIRALS
SPIRALS, PT. 2
SPIRALS, PT. 3
SUBPLOT
BLACK ACURA
FRANK THE GOAT
ICHABOD CRIME
THE SHIP'S CAT
APPLIQUE
YOUR DENSITY
THE FABLIAUX
BOOK THREE: THE SEPTEMBER THAT ENDED
THINK OF THIS
GRAY GLOVES
THE FOURTH MAN
LOYALTY DAY
MORALE CHECK
DECK 25
BLUEBIRD
BRASS CEILING
UNDERCUT
THIS WAY TO EGRESS
LATERAL DISCONNECT
THANKS, BRANDON!
MING THE CLAM
LITTLE GREEN MEN
SAM'S CLUB™
THIS IS WHAT IT FEELS LIKE
אוּרִיאֵל
THE HALF IS BETTER THAN THE WHOLE
THE GREEN ALWAYS GROWS
THE SEPTEMBER THAT ENDED